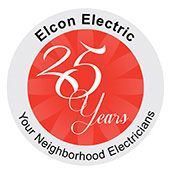 Elcon Electric of Lake Worth has been providing homeowners and businesses alike with expert electrical services for over 25 Years. Take a look at our electrician Lake Worth reviews. We've built a company of highly experienced, certified electricians to serve your electrical needs. There's plenty of competition throughout South Florida, but we make it our policy to treat our customers the way we would want to be treated. That has gained us a great reputation. We'll provide you with quality work at honest prices.
[divider]
Services Offered by Our Electricians in Lake Worth
Ceiling Fan Installation
Chandelier Installation
Electric Car Charger
Electric Wiring and Repair
Electrical Panel Upgrades
Home Safety Inspection
Kitchen Remodeling
Landscape Lighting
Lighting Repair/Installation
Lighting Retrofits
Lightning/Surge Protection
Parking Lot Light Repair
Security Lighting
Service Changes/Upgrades
Outlet Repair & Installation
[divider]
Free Electrical Help
Visit our free tips page for information on how you might be able to fix your electrical problem by yourself. You can also call or e-mail us for a free estimate or if you have any questions about your electrical Lake Worth FL issues. We're always glad to hear from our customers!
Our Lake Worth Handy-Dandy Guide
[divider]