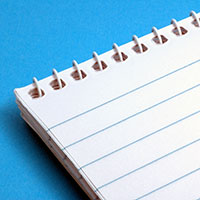 If you have been putting off some of the minor electrical repairs around your house, there is no time like the present to get those things taken care of. Some things you may not even realize are best taken care of by an electrician in Miami. You may have thought an electrician was limited to wiring, but there are plenty of other little jobs that require some electrical know how. The team at Elcon Electric is ready to help you kick off the new year with a to-do list that is all checked off!
*Do you have outdated outlets in your kitchen and bathroom? Now is a good time to have them upgraded to the much safer GFCI outlets that protect against accidental electrocution if water happens to splash an appliance.
*Have you been thinking about getting an outdoor outlet placed on the patio or deck? Again, this is something your Miami electrician can take care of for you. You won't have to worry about running extension cords or placing items based on where an available outlet is.
*Fix any outlets in the house that don't work on a regular basis or have black marks around the holes for the prongs. This is an accident waiting to happen.
*Have that old light fixture replaced with a new, more energy-efficient fixture.
*Have a dimmer switch installed to the lights in your room, hallway, dining room or living room. The dimmer allows you to save money by turning the lights down low when you don't need full light.
*Add LED light strips underneath the cabinets in the kitchen. LEDs are extremely energy efficient and can brighten up a workspace.
These are just some of the little jobs around the house that have likely been put off. It won't take long for your electrician to take care of your to-do list and make your home a little more functional for you. Give Elcon Electric a call today and schedule your appointment.