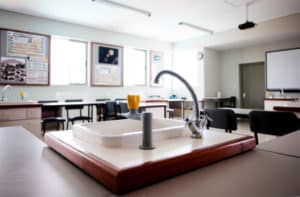 There are plenty of electricians around that can take care of residential electrical needs. Commercial electrical jobs are not quite the same as a residential job. There are other factors to consider as well as the scope of the job. It is important your commercial building is attended to by professionals who are capable of handling a big job. You need a Fort Lauderdale electrician who knows how to work with large equipment as well as the intricacies of extensive wiring. The team at Elcon Electric has professionals that are exactly what you need for your commercial job.
Commercial electrical jobs often require the electrician in Fort Lauderdale who is working on the job to adhere to a certain appearance standard as well. After all, there is a good chance the technician will be in view of customers. You always want to make sure you are presenting your business in the best light and hiring professionals that can meet your same high standards is important. Electricians that are familiar with commercial work also understand the urgency a small problem can pose when it comes to the big picture. Experienced techs will be able to get your business back up and running in a timely manner.
A commercial electrician will need to have gone through some additional training and typically, more certifications are needed as well. This means you don't have to worry about a reported professional guessing at what a problem may be or doing some trial and error because they haven't been trained to work with commercial equipment or buildings. Only leave your commercial electrical jobs to a trained electrician. Fort Lauderdale building owners and managers will appreciate the quality and professional service offered by the team at Elcon Electric. Give them a call today to take care of your commercial electrical job.