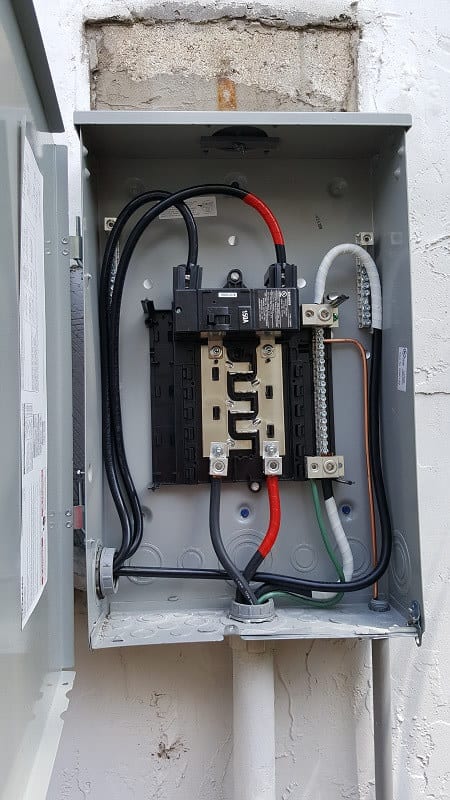 If you are noticing a lot of electrical issues in your home, it may be time to upgrade your main electrical panel. As issues arise in your home, you may have electricians coming out to fix them. If these electricians are recommending a main panel upgrade, there's your first sign! Read on to learn four reasons to upgrade your electrical panel.
It may be common sense but the homes that are more likely to need a main panel upgrade are older homes that have not yet had an upgrade. Electrical panels are usually set up during the beginning phase of construction so it is usually one of the oldest parts of a home. This small grey, metal box is what supplies the electricity to your entire home. It receives power from your utility company and dispersed it so all your appliances and devices can work properly.
If anything goes wrong in your electrical panel, you can expect to experience a variety of electrical issues in your home. You can potentially even lose power to your entire home. It is important to understand how critical it is to update the electrical panel when signs are first noticed.
Below are four reasons you should update your electrical panel. It should be noted that these are not the only reasons to update the main panel. There are many reasons to do so. A professional electrical will be able to assess your situation to let you know if you need an upgrade.
Wiring that is old or damaged

As your home gets older, the wiring in your homes does so as well. It starts to deteriorate causing the lights to flicker and shocks when touching appliances. You may even start to smell burning or see black marks around the panel itself. It is very important to contact an electrician if you see any of these signs.

Fuses vs. Circuit Breakers

Older homes were reliant on fuses rather than circuit breakers. When fuses were used, homes didn't require that much electricity. With the advancement of technology, we put more and more strain on the electrical panel. Fuses are very outdated and don't allow for the load we need today. They also do not trip as circuit breakers do so when they become overloaded, they are more likely to cause a fire. An electrical panel that contains fuses should be replaced immediately.

Electrical fire evidence

If you notice a burning smell or see any burn marks near circuit breakers, there is a good chance there was a small fire. This could be caused by a variety of things but an electrician should be called immediately to assess the situation. A professional will be able to tell you what caused the fire and if a panel upgrade is necessary.

Tripping circuit breakers

Circuit breakers trip to stop the flow of energy when too much is being supplied. It helps it from overheating and stops other damage that might occur. The main reason a circuit breaker trips it when your home is requesting too much energy. If you are experiencing frequently tripped circuit breakers, it may be time for a panel upgrade to allow for more electricity.
If you are experiencing any of the four reasons above to upgrade your electrical panel, please give a professional electrician a called today. They will be happy to assist you with their knowledge and get your home up and running with a newly, permitted upgraded electrical panel.
Elcon Electric has been providing the residents and business owners of South Florida with expertise electrical advice for over 25 years. Our technicians are happy to provide service calls to the area. We specialize in everything from panel upgrades to troubleshooting calls. If you have any questions, please call us at (800) 446-8915.