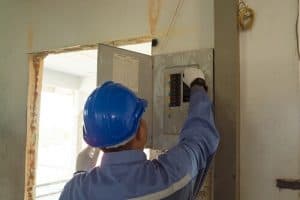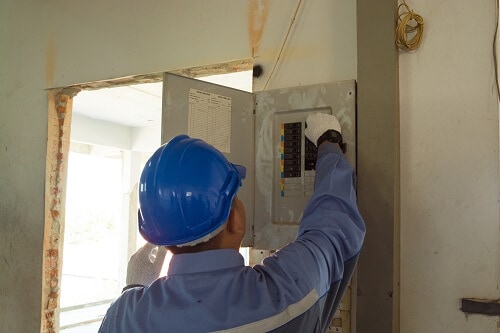 Many homeowners love the appeal of DIY projects for one simple reason- it saves money. With DIY projects, you can keep your money for professional help in your pocket and find ways to complete your project on your own.
While DIY is great and can even offer benefits like improving your knowledge and skills, not every project is worth DIYing.
You've probably heard that electrical problems in Deerfield Beach should always be left to a qualified electrician. Letting this happen can seem like a hard choice, but not when you look at the consequences.
An electrical work gone wrong can cause injury and death.
You risk starting an electrical fire by working on your electrical repairs yourself.
Electrical systems are more complex than you think, and one slight mistake or misstep can lead to a quick or later disaster.
You might risk doing something illegal by DIYing your electrical repairs in Deerfield Beach.
In the long run, or even sooner than you think, you might end up calling the electrician to fix your now expensive problems.
So, do you call an electrician every time you have a problem, or are there special situations? Here's when you should call an electrician for repairs in Deerfield Beach-
Electrical outlet repair or replacement.
Repairing or replacing an electrical outlet is not as simple as turning off the circuit breaker and loosening a few screws. There's more to it that's better left to a professional electrician. Call an electrician for outlet repairs or replacement in Deerfield Beach. A poorly wired outlet can damage your appliances or start a fire.
Electrical panel repair or replacement
Your electrical panel is the heart of electricity in your home. One problem there could destroy appliances, start a fire, or cease giving electrical power altogether. To most homeowners, nothing is more confusing than the electrical panel, and although having some basic knowledge of it is fine, this confusion can help you stay safe and away from the panel. Call a local electrician for electrical panel repair in Deerfield Beach at all times. Don't attempt to DIY this dangerous system.
Light fixture repair
Your light fixtures serve well to give illumination and beauty to any space. Light fixture repairs can often seem easy when you are armed with DIY instructions a few tools. Still, one mistake or wrong wiring can lead to shocks, fires, or damaged fixtures. A professional electrician will save you trouble by working faster and with all the right tools and experience.
Ceiling fan repair
Sometimes your favorite ceiling fan could stop rolling, roll slowly, or show any other signs of faults. The ceiling fan wiring can be a puzzle to someone without electrical skills and knowledge. You should call a local electrician to repair any ceiling fan problems or even to install a new one.
There is no electrical situation that is too small or too big for our licensed electricians. Don't take unnecessary risks, call us in Deerfield Beach today.