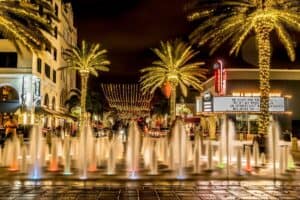 West Palm Beach is widely known for its scenic waterfront alongside the beautiful neighborhoods. All of this, plus the cultural attractions, weather perfect for outdoor recreation and exciting entertainment, makes West Palm Beach an ideal location for tourist travels and vacations.
Things to Do in West Palm Beach
One of the best qualities of West Palm Beach is that you will never run out of things to do. These are some of the most exciting things you can engage in, to get all the fun from your tourist visit or vacation:
Visit Mounts Botanical Garden
You will find the Mounts botanical garden fascinating, especially if you are a nature lover. This is the oldest and the largest public garden in West Palm Beach, home to about 2,000 tropical plant species from all over six continents. There are different smaller gardens in this garden, over twenty, each housing a different species of plant and featuring a different habitat. There are gardens like the herbs garden, rose garden, exotic trees garden, begonia garden, palms garden, Mediterranean garden, and tropical fruit garden. From here, you will learn about stuff like plant maintenance requirements, and the unique differences between each of the gardens.
Go see the Palm Beach Zoo and Conservation Society
The Palm Beach Zoo and Conservation Society is a tropical habitat that is home to over seven hundred animal species on a twenty-three-acre campus. The animal species comprises both exotic and local breeds, with exhibits and educational programs. You will find different habitat exhibits like the Tiger habitat, a lizard house, a wallaby and koala habitat, and a host of others.
Your list of things to do in West Palm Beach should include the Taste History Culinary tour. This tour is dedicated to serving guests a variety of traditional flavors, featuring culture, entertainment, and education on the history and culture of the foods.
This tour is not in the city but focuses on neighborhoods like Delray Beach, Lake Worth, and others that are food-centric, with the ethnicity of the foods ranging from Italian to French and even Cuban.
This is a recreational and educational facility that seeks to educate guests on science via community-based interactions, engaging events, and interactive participation. At this facility, you will find over fifty exhibits, for both freshwater and saltwater, local marine and exotic.
You will also encounter a planetarium screening lengthy educational films that provide a unique opportunity for visitors to learn, interact and engage.
If you are an automobile lover, you will find this museum fascinating. It showcases a variety of automobiles, hosting events that include travel presentations, transportation and automobile history, and a highlight of vintage models.
These are just a few ideas of things to do in West Palm Beach.