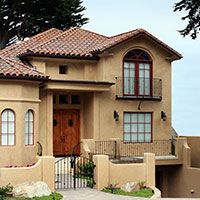 It is that time of year again. It is the time of year to spend hours indoors while enjoying the company of family and friends as you celebrate the upcoming holidays. With the parties and gatherings imminent, it is a good time to consider remodeling your home to accommodate your guests and holiday plans. Maybe you have been dreaming of revamping your kitchen and adding a gorgeous center island that makes cooking a large meal a lot easier. Or your plans may be to finally transform the basement into a gaming room. Whatever your goals are, you will need to hire an electrician. Miami residents can count on the professional team at Elcon Electric to help make it happen.
Your plans for a remodel may include you doing the majority of the work yourself or hiring a contractor to take care of it all for you. No matter which scenario you are going with, you need to make sure you hire a licensed electrician in Miami to take care of the electrical wiring. Almost all counties require you to have a permit to do any kind of remodels. This is to ensure your home is being remodeled up to today's building standards. Electrical work will likely need to be signed off on by a licensed electrician. If the inspector finds an issue, the electrician will need to fix it before your inspector can give you the approval. You must have the inspector's report to give to your homeowner's insurance agent. Without it, you risk your policy being voided.
Remodeling your home is an excellent way to add value to the property as well as make it a little more functional for you and your family. Remodeling is less expensive than buying a whole new home, which is always a bonus. Get started on your remodeling project so you can be ready for the holidays. Give Elcon Electric a call today.