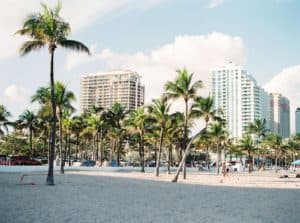 Miami is a thriving city with so much to do and see every day. Therefore, it is not strange that some homeowners would want to save a few bucks by handling their electrical needs themselves. While it is true that there are several electrical needs a capable homeowner can handle themselves, there are also many more that require a professional.
As a homeowner, trying to cut corners with your electricity and avoid calling a professional for help can be very dangerous. No matter how simple or easy you think an electrical task might be, you cannot eliminate the underlying danger in anything electric. So, it is important to always ask yourself if saving a few bucks is worth risking your life, property, and lives of other loved ones in the home.
Here are 6 top reasons why you should be keen on hiring an electrical contractor in Miami for your needs.
Safer for everyone
Safety should be the watchword in every home or commercial building. Electricity can be unsafe if there is a problem. A small burnt wire can set a building on fire or shock someone badly. An electrical contractor is trained to tackle all electrical issues in a way that is efficient and safe for everyone. He is also insured to protect both parties from any damage or accidents that may arise.
Quicker services
You can't be as fast as the experts when it comes to fixing electrical problems. An electrical contractor will spend less time no matter how large the project is.
They have permits
Big electrical jobs require a permit before they can be carried out. If you take on an electrical task without the required permit, you can be persecuted. An electrical contractor's license allows him or her to pull permits for large projects.
Cost-efficient
Hiring a professional electrician can cost you more than DIY but it is cost-efficient in the long run. The quality service will save you from spending more money needlessly on continuous future repairs.
Troubleshooting
Not all electricians are skilled in this area but you can rest assured an electrical contractor is. Troubleshooting protects you from treating only the symptoms of a more serious electrical problem. This is important to guarantee a safe and reliable electrical system in your home or building in Miami.
Surety bonds
If you worry so much about wasting funds, then hire an electrical contractor in Miami who offers a surety bond. This guarantees you that the electrician won't get paid if they do not complete the job or if they do a poor job.
Another factor to look at is the attitude of the team or contractor. No one wants to work with a person with a bad attitude. Also, consider the timeframe and your budget.
To hire the right electrical contractor consider factors like their reputation on the market. A company like Elcon Electric is highly reputable and well known for providing efficient services. We pride ourselves in getting it right the first time to save you stress.