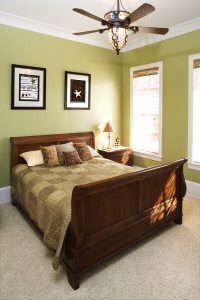 Sitting outside and enjoying all that southern Florida has to offer is something many people dream about all winter. It isn't long before the heat and humidity make us forget about those chilly nights and we start hoping for a break in the weather. You can't control the weather, but you can control your environment with the help of an electrician in Miami. Outdoor ceiling fans are an excellent way to provide a little relief from the heat, humidity and even the bugs that can be bothersome. The team at Elcon Electric is ready to help you get ready for summer.
Living in southern Florida means you probably already have at least one ceiling fan in the house. You know how beneficial that is and how effective it is at keeping the air in the home from becoming stagnant. Why not get that same relief outside on your deck or patio asks and electrician? Miami homeowners will love how good it feels to have the best of both worlds. A ceiling fan specially designed to tolerate the weather, including the moisture, is an excellent addition to your outdoor seating area.
The fans will need to be installed by a Miami electrician because there will be some wiring that needs to be installed and connected to the home's main electric. The fans can be installed in a fully covered patio area or exposed to the weather. The type of outdoor ceiling fan you buy will need to be based on where it will be installed. The fans can give you that cool breeze you need while you are enjoying the fresh air outside. The spinning blades can also help keep away bugs that can ruin an outdoor meal. Give Elcon Electric a call today and have your outdoor ceiling fan installed before summer rolls in.