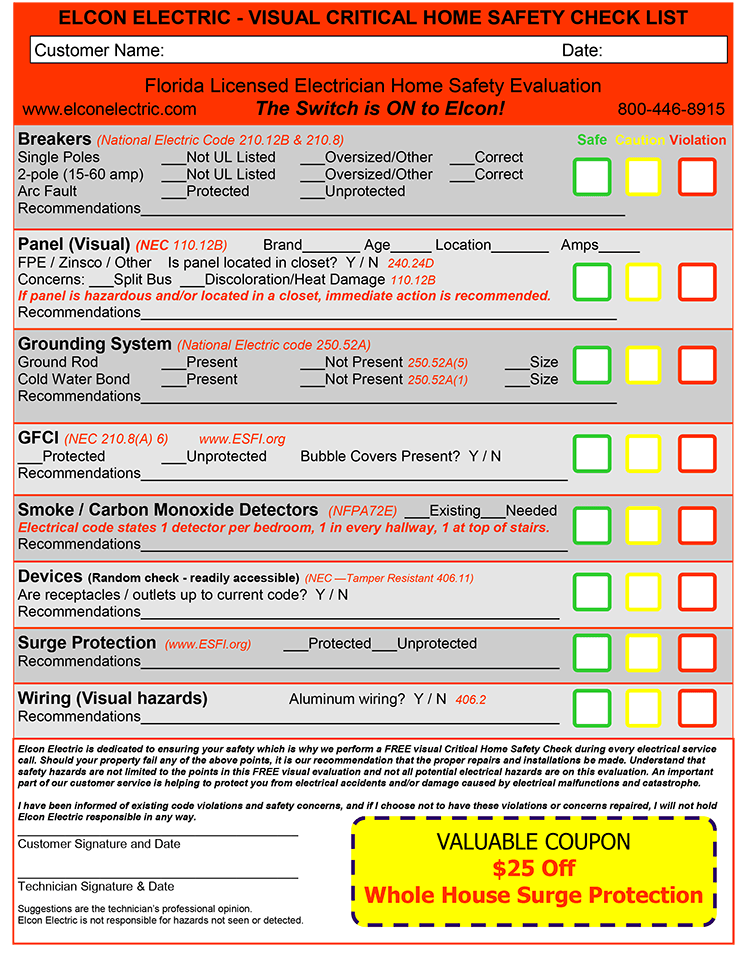 While calling an electrician for electrical problems is important, it's equally vital to schedule a home inspection from time to time. Read on as we discuss what an electrical home inspection is and when to have them.
What is an electrical home inspection?
Just as the name sounds, an electrical home inspection is the thorough checkup of your electrical system by a certified electrician or inspector. The inspection includes checking various areas of the home to make sure your electrical system is safe and efficient. There are several reasons this is both important and beneficial to your home.
Importance of an electrical home inspection
It gives you peace of mind knowing that you and everyone in your home are safe from electrical hazards.
You get to identify problems on-time and save stress, time, and money by fixing them in the early stages.
With an inspection, mistakes made by you or previous contractors in your electrical system will be easily identified.
Outdated wiring can be identified with an electrical inspection.
Fire and safety hazards are corrected during inspections to ensure safety.
An inspection helps you save energy and reduce costs on your bill.
It is necessary before you purchase a home. An electrical inspection helps you know what you are getting into and the condition of the electrical system in the new home.
It is necessary to meet your insurance risk assessment inspections requirements.
It reveals overloaded circuits or a lack of earthing.
When should you get an electrical inspection?
We have established that a home inspection for your electrical system is important, but that doesn't mean you need to do it every day. Here's when you should get an electrical inspection;
After a storm – major storms can cause damage or have a severe impact on your home's electricity. Aside from making some preparations before the storm to protect your home, be sure to call an electrician afterwards for an inspection. While you wait for the electrician, do not touch any electrical component, especially if the property was flooded.
If you just bought a home – No one likes expensive surprises and buying a home only to discover several issues with the electrical system can be one of such. Be certain of your electrical safety by scheduling an inspection with a certified electrician before your purchase.
If you live in an old home – Old homes often come with a worn-out electrical system or wiring not up to code. You need an inspection if your home is over 25 years old; you have noticed any electrical issues, or you performed any DIY work on the property.
After a major renovation – Renovating or remodeling is more common than ever before. After making all the changes and concluding your remodeling project, it's important to call an electrician to determine the efficiency and safety of the system.
Other times to call for an electrical inspection include;
As a landlord, when every tenant moves out.
As a tenant or homeowner, every few years.
When you need to upgrade your panel.
When you notice frequent electrical issues
Contact Elcon Electric for expert electrical inspections in the Miami area.