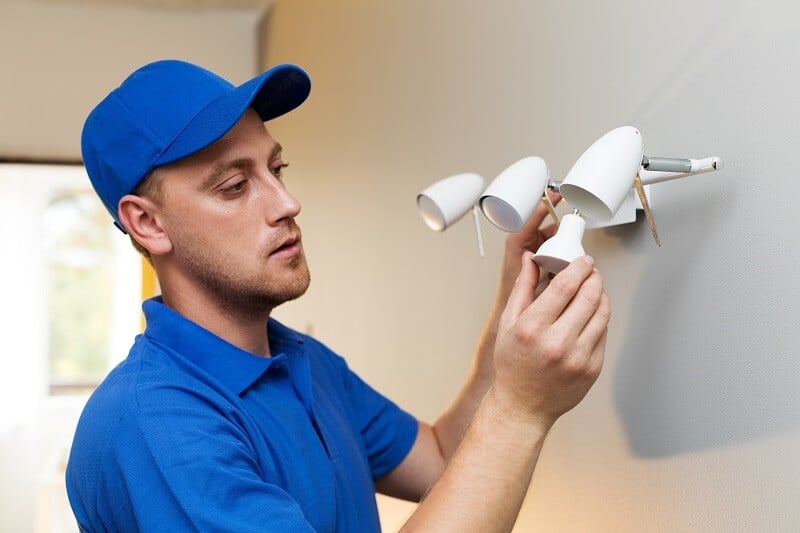 It might seem like it's impossible to find an electrician in Miami Beach. Many repairs you need done around your home can be completed yourself, but you need the big guys from the electrical work. Most times you're taken by surprise with the electrical work in your home. It can come at the worst times and you might not know who to turn to. Homeowners and businesses often find themselves stuck when trying to find an electrician that is reliable who is also licensed and insured. Research is a very important step when finding the right electrical contractor. Confirming the electrician you choose has the proper credentials is just one step in the process of finding the best electrician for you.
How To Find The Best Electrician
It can be a intimidating task starting the search for the best electrician. There are many qualified electricians out there but which is the best to perform your job? You need the be sure they are honest, dependable, and genuine. Fortunately there are a few steps to take to get the right electrician for your project.
Recommendations – Ask around to friends and coworkers especially if they have had recent electrical work done. If an electrical contracting company has left a good enough impact to received a word of mouth recommendation, they are probably a very reliable company. You can also ask other contractors you may have used on projects, such as painters or builders.
Ask questions – And ask a lot. You know what you want done with your project so be sure the electrician understand what you need. Discuss with your electrician what they can and cannot do. There are different fields that electricians may be specialized in. Residential work is just one side of the electrical world. Commercial and industrial fields are more. Before you ask an electrician to perform your job be sure they have the expertise to get the job done right.
License number – Electricians must go through rigorous testing and have on the job experience to get their electrical license in Florida. This ensures they know what they're doing. Ask for them to show you their license number which you can then look up online to make sure it is valid. If it shows as invalid or expired, this may be cause for concern.
Insurance – If your home is damage or someone is hurt on the job, insurance is a must. It may not be required for every state, but it is a big plus. A company should also have workers' compensation insurance to protect their employees on the job site if something were to go wrong.
References – In addition to recommendations, which might be more personal, references are also a good place to find out how your potential electrician performs jobs. When inquiry about electrician's projects, make sure to review the quality of work as well as how quickly the job was completed. Contact the electrician directly for references or check out their website for reviews. A good electrical contractor will have reviews posted on their website as well as be featured on many social sites such as Facebook, Yelp, or Google.
Complaints – On the opposite side of reviews, complaints are another good thing to look for. There are a few sites out there that compile complaints and any outcomes, such as the BBB or The Prime Buyer's Report. Be sure to read any complaints carefully to see how the issues were resolved.
This may seem like a lot of work but it will be well worth it in the end when you know your electrical job was completed correctly. You will have a new and trustworthy electrician to call when any other issues or projects arise. Be sure to leave a review or recommend them to help another person who was once in your shoes.