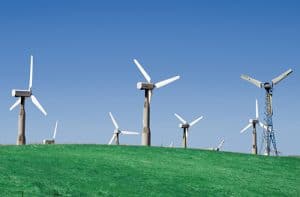 Don't let another hot and humid Florida summer get you down. While the temperature is what brings people to the area, it can also be difficult to handle day in and day out. Running an air conditioner around the clock can be expensive and in some cases, it leaves a room feeling very damp. This is just as uncomfortable as the humidity. There is an option and while most homes in the area are equipped with at least one ceiling fan, you can make it a little better with several fans throughout the house. An electrician in Miami can take care of the installation of new ceiling fans in your living room and bedrooms. The staff at Elcon Electric is ready to help you.
A ceiling fan is an attractive feature as well as a functional feature. You can choose a fan that perfectly matches the colors in your room to make it functional décor. There are different sizes of fans available. When you are shopping for the right fan, pay close attention the size of room the fan is suited for. A fan that is small and placed in a large room is not going to do a lot of good. A fan that has large blades and is placed in a small bedroom is not going to create the breeze you desire. Once you have shopped around and found the right fan for your needs, call your electrician. Miami homeowners will appreciate the fan being installed by a professional. It ensures the wiring is done correctly and it is not going to be an electrical hazard.
This summer, give every room in your house the luxury of a ceiling fan. It will help save on your energy bill and you will appreciate the fresh feel a fan gives a room says your Miami electrician. You won't have to suffer through any more nights of stagnant air in the room. Give Elcon Electric a call today and schedule your ceiling fan installation.