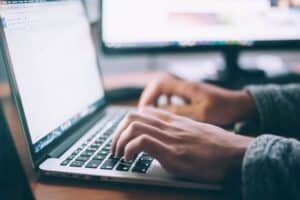 When it comes to electrical work in your home, it's important to find a qualified and experienced electrical contractor to ensure the safety and efficiency of your electrical system. But with so many options out there, it can be difficult to know what to look for in an electrical contractor. In this blog post, we'll provide a homeowner's guide on what to look for in an electrical contractor.
License and Insurance
One of the most important things to look for in an electrical contractor is proper licensing and insurance. An electrical contractor should hold a valid license that ensures they have the necessary knowledge and training to perform electrical work safely and efficiently. It's also important to ensure that they have the proper insurance coverage to protect you and your home in case of any accidents or damages during the electrical work.
Experience and Reputation
When it comes to electrical work, experience matters. Look for an electrical contractor with a proven track record of successful electrical projects. You can ask for references and read online reviews to get a sense of their reputation in the industry. An experienced and reputable electrical contractor will have the knowledge and expertise to handle any electrical issue that may arise in your home.
Scope of Services
Not all electrical contractors offer the same scope of services. Some may specialize in specific areas, such as residential or commercial electrical work. Others may offer additional services, such as home automation or security system installation. Make sure to choose an electrical contractor who offers the services you need for your home.
Communication and Customer Service
Effective communication and excellent customer service are key factors to consider when choosing an electrical contractor. Look for a contractor who is responsive to your inquiries and takes the time to explain the electrical work they will be performing in your home. A contractor who values customer service will prioritize your satisfaction throughout the project and ensure that you're informed every step of the way.
Warranty and Guarantees
A reputable electrical contractor should offer warranties and guarantees on their workmanship and products. This shows that they stand behind the quality of their work and are committed to customer satisfaction. Make sure to ask about any warranties or guarantees offered by the contractor before hiring them for your electrical work.
Safety Practices
Electrical work can be dangerous, so it's important to choose a contractor who prioritizes safety. Look for a contractor who follows safety protocols and uses proper safety equipment during the electrical work. A safety-conscious contractor will ensure that your home and family are protected during the project.
Conclusion
Choosing the right electrical contractor is crucial for the safety and efficiency of your home's electrical system. When selecting an electrical contractor, make sure to look for proper licensing and insurance, experience and reputation, a suitable scope of services, effective communication and customer service, warranties and guarantees, and safety practices. At Elcon Electric, we pride ourselves on being a reliable and trusted electrical contractor for homeowners in South Florida. Contact us today to learn more about our services and how we can assist you with your electrical needs.