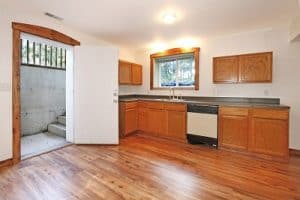 If you have an elderly parent who needs a place to stay that is close enough for you to keep an eye and help out when needed, you may be considering a mother-in-law apartment or something similar. This is a great way to give a family member their own space while keeping the person close by so you can lend a hand if needed. It is far more economical than a care facility and family members tend to appreciate the closeness as well as the privacy these living situations provide. A Miami electrician, like those at Elcon Electric, can help you create separate living quarters in your house, garage or basement.
You will need an electrician in Miami to take care of the electrical wiring that is needed to make the space separate from the main house. If you choose to, a dedicated electric panel can be installed to ensure the apartment has plenty of power and doesn't drag down the electrical in the main home. This is also a great option if you will be renting the place out and want to separate electric bills. You won't have to worry about breaker being overloaded if the main house and the apartment are both using a lot of electricity at the same time.
Along with the wiring for outlets, switches and even an AC or washer and dryer hook up, you will need lighting installed by the electrician. Miami homeowners will have the luxury of choosing fixtures that are energy efficient and will save money on the electric bill. You can also have ceiling fans installed that fit the space. Basement apartments with low ceilings will have some limitations, but you can discuss it with your electrician. Give Elcon Electric a call today and create a separate living space for a family member or to use as rental income.